---
Concert no.8 – Folk Geometry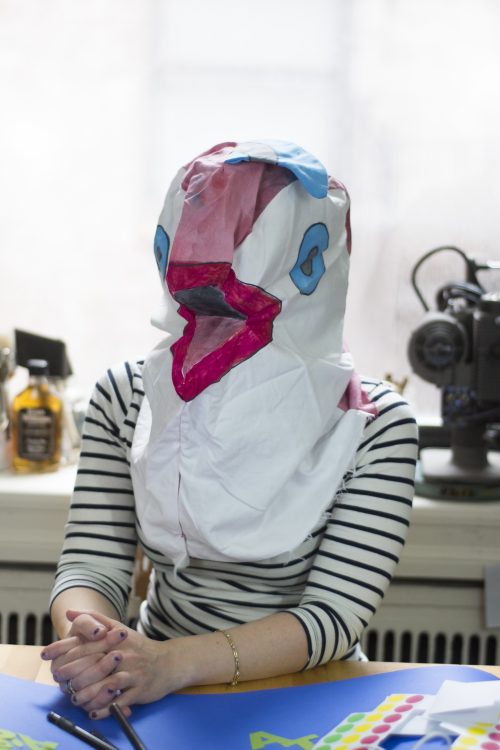 ---
l'Artiste ordinaire welcomes Nicole Antebi
Friday, April 28, 2017
8:00pm (doors open @ 7:30)
@ NOMADLOFT – by invitation only
//\\//\\
Prelude
Nicole Antebi & Melissa Grey: Collaborations
Gesture 1 on 2 Strings (2015)
from Fifteen Minutes of Fame: Eva Ingolf, produced by Melissa Grey
Nicole Antebi, animation
Melissa Grey, music

Magic Square (2016)
Nicole Antebi, animation
Melissa Grey, music
featuring Vince Clarke, music

CaCO3 (2015)
from Fifteen Minutes of Fame: Eva Ingolf, produced by Melissa Grey
Nicole Antebi, animation
David Morneau, music

The Telling of Bees Telling (2015)
Nicole Antebi, animation
Melissa Grey, music
Program
Procrustean Bed (2016)
Nicole Antebi, animation
Melissa Grey, music
featuring Lynn Bechtold, violin
Photon Ecstasy (Kepler–37) (2017)
Nicole Antebi, salt, sculptures, microscope, light
l'Ao, benjolin synthesizer, blindfolds
\\//\\//
Nicole Antebi works in non-fiction animation, motion graphics, installation while simultaneously connecting and creating opportunities for other artists through larger curatorial and editorial projects such as Water, CA (a six year collaboration with Enid Ryce) and Winter Shack (a three year collaboration with Alex Branch). She has also collaborated on numerous visual music projects with experimental composer, Melissa Grey and musicians Laura Ortman, David Eng and most recently with electronic music pioneer, Vince Clarke. Her work has been shown in several continents and in fiercely alternative spaces such as Anthology Film Archives, High Desert Test Sites, The Manhattan Bridge Anchorage, Teeny Cine's converted trailer, Portable Forest, a Texas Grain Silo and in the cabin of a capsized ship at Machine Project in Los Angeles. And more traditional art spaces such as Cantor Center for the Arts at Stanford University, LACE Contemporary Exhibitions, Orange County Museum of Art, Torrance Art Museum, The Crocker Museum, Dallas Contemporary, and the Armory Center for the Arts.  She was the 2015 animator-in-residence at Circuit Bridges, New York and was recently awarded a Jerome Foundation Grant in Film/Video for a forthcoming animated film about El Paso and Ciudad Juàrez in the early 90's.
[photo credit: John Michael Kilbane]
//\\//\\
Composer Melissa Grey's projects include concert works, electroacoustic performances, installations, food and sound events, and frequent collaborations with artists, architectural designers, engineers, musicians and composers. Recent projects include hyperlocal for ETHEL, and kinetic scores based on combinatorial memory wheels: blur (after blue hour) for Payton MacDonald's Sonic Divide project and Volvelle for the Bowers-Fader Duo. Her Environnement sonore, an electronic soundscape created with the modular synth benjolin, was broadcast in the gallery space for the exhibition curated by artist Angela Grauerholz, Michèle Lemieux | The Whole and Its Parts, From drawing to animated films, exhibited at the Centre de design, Université du Québec à Montréal September-November 2016.
Works have been published in Alphabet City: 2010 AIR and 2009 WATER (The MIT Press) and Circumference (a journal of poetry in translation). She teaches Sound Studies at the School of Media Studies at The New School in New York City. She is an Associate Director of Composers Concordance, and a Board Member of Miolina, the violin duo of Lynn Bechtold and Mioi Takeda.
[photo credit: Marc Fiaux]
//\\//\\
Violinist Lynn Bechtold has appeared in recital throughout the U.S., Canada, France, Holland, and Switzerland. An advocate of contemporary music, she has worked with composers such as Carter Burwell, Gloria Coates, George Crumb, John Harbison, and Morton Subotnick, and has premiered works on the NWEAMO Festival, Princeton Composers' Series, and the TriBeCa New Music Festival. In 2001, she gave the premiere of "Violynn," a work for violin and electronics written for her by Alvin Lucier. Called 'up-and-coming' by TimeOut and noted in All About Jazz for her 'virtuosity and technical expertise,' she performs with Miolina, Zentripetal, Bleecker StQ, CompCord Ensemble, North/South Consonance, SEM Ensemble, and the disco band Escort, and has been a member of groups that have included the Grammy-nominated East Village Opera Company (rock/opera band). San Diego Story recently called her "unapologetically dominating."
She has been heard on CBC Radio, CBS-TV, NBC-TV, NHK-TV, and WNYC, and on TV shows such as 30 Rock & Unbreakable Kimmy Schmidt. Recent programs have been with Catalyst Dance, DJ Spooky, VisionIntoArt, and Pablo Ziegler. In addition, she's performed with entertainers such as Boyz II Men, Willie Colon, Sheryl Crow, Dead Can Dance, Darcy James Argue's Secret Society Band, Roberta Flack, Left Banke, Smokey Robinson, J-Pop band SMAP, Donna Summer, and Stevie Wonder. An active performer, she has performed at diverse venues from Carnegie Hall & Lincoln Center to Joe's Pub & Madison Square Garden.
She received her M.M.from Mannes-The New School for Music, where she was a student of noted violinist Felix Galimir. Prior to that, she received a double-degree in Violin and English from the New England Conservatory and Tufts University in Boston. In addition, she likes to compose electroacoustic works, and to write articles about food/music/life. Her compositions have been performed on festivals such as Circuit Bridges, Composers Concordance, and Music With a View. She is on the faculty of The Dwight School and Greenwich House Music School in NYC, and the Norwalk Youth Symphony in CT.
//\\//\\
Established in January 2016, l'Artiste ordinaire (l'Ao) is a collaborative partnership between composer-performers Melissa Grey & David Morneau that has launched electronic performances and Soft Series, a concert series dedicated to presenting soft premieres. As a duo, l'Ao has performed at the North Country Electronic Music Festival (Vermont); Electroacoustic Barndance (Virginia); and twice at the University of Pennsylvania's Kislak Center. Their first collaboration, Gadget Berry Dimple: A Glossary of False Translation (Benjolin, Merlin, Spoken Word), was performed for Hans Tammen's Rakete bee bee? Rakete bee zee! 100th Anniversary of Dada at Spectrum NYC. The text for Gadget Berry Dimple: A Glossary of False Translation has been published by Circumference journal, which supports poetry in translation. Soft Series has featured thingNY/Varispeed, Miolina, Craig Hultgren, Elizabeth A. Baker, The Bowers-Fader Duo, and Nicole Antebi; future artists include Ensemble of Irreproducible Outcomes, Eve Beglarian, Monroe Golden, and Paula Matthusen. Soft Series is live-streamed and archived by Clocktower Radio.
Photon Ecstasy is a growing catalog of compositions that engages music, sound, science fiction, and interactive light. It is an expansion of the mythology created by Dan Rose in his artist book, The DNA-Photon Project, which tells the story of a top-secret government project that converted the DNA of a young woman into photons and beamed them out to the stars in order to mate with intelligent life and expand humanity into the far future universe. This project allows l'Ao to collaborate and connect with musicians, artists, engineers, and designers. The first installment, Photon Ecstasy (HD 7924), was commissioned by and premiered at the University of Pennsylvania's Kislak Center in conjunction with the exhibition of Dan Rose's artist books, Plaisirs Arbitraires | Arbitrary Pleasures (October 2016). New York Arts wrote that with repeated listenings "there's more to be moved and impressed by, to learn from…." In 2017, l'Ao joined New Renaissance Artist Elizabeth A. Baker for a collaborative performance of Photon Ecstasy (DP Leonis b), which premiered at The Florida International Toy Piano Festival. Other recent collaborations include Photon Ecstasy (Kepler-19) with the Bowers-Fader Duo, Photon Ecstasy (Kepler-37) with artist Nicole Antebi, and Photon Ecstasy (HD 219134) with bass clarinetist Thomas Piercy.
[photo credit: Karjaka Studios]
Soft Series is a concert series dedicated to presenting soft premieres of new music in an intimate environment with lively pre- and post-concert conversation.
---