Electronic Press Kit: mem mer mère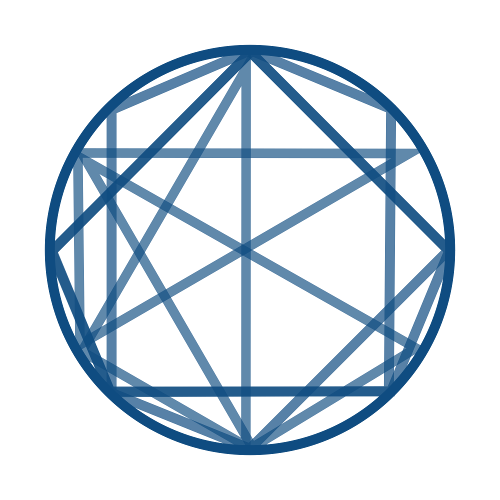 l'ARTISTE ORDINAIRE
---
Description
Composed by Melissa Grey & David Morneau (l'Artiste ordinaire) with cellist Kate Dillingham, mem mer mère engages current environmental data by juxtaposing it with eight measures of Claude Debussy's La Mer, creating one giant slow-motion wave. mem mer mère is a one-hour production for trombone, cello, mezzo-soprano, synthesizer and live sound processing, with live visuals. As David Morneau's trombone and Kate Dillingham's cello deconstruct La Mer, Melissa Grey—like Salacia in her realm—interweaves them through layers of shimmering live sound processing and sine waves. Mezzo-soprano Jessica Bowers sings melodies influenced by the data; her live voice merging with processed recordings of Melissa & David's voices. Live visualist Marc Fiaux projects video of the ocean's surface, shifting with the timbre and rhythm of the musical performance in real time. mem mer mère immerses listeners in Debussy's fleeting fragment by using sonification as a means of artistic and critical expression. It is a portrait of the current state of the ocean and our watery environments.
For their compositional processes and constraints, l'Artiste ordinaire used data about oceanic dead zones—provided by Dr. Robert Diaz (Professor Emeritus, Virginia Institute of Marine Science) and Dr. Rutger Rosenberg (Professor, Department of Marine Ecology, University of Gothenburg). Dead zones are caused by human pollution that oversaturates coastal waters with nitrogen and phosphorus. This is the combined results of agricultural and industrial runoff, insufficiently treated wastewater, and acid rain that pulls pollutants out of the air (automotive and industrial). The mass accumulation of these nutrients in the water (called eutrophication) can result in diminished levels of dissolved oxygen. Water becomes hypoxic, creating dead zones. Some of these zones last only a few days each year when the water warms, others persist for many months. Dead zones disrupt the migration and spawning of fish, result in mass mortality of sea creatures, and cost countless millions of dollars in lost economic opportunities. Each decade since the 1960s has seen a doubling of the number of dead zones in the world's waters. A roll call reading of these locations propels the music of mem mer mere; relationships within the data determine the vocal processing effects.
Ancient life emerged from the ocean (mer); the world ocean is our mother (mère). Our dependence on the ocean as source and sustainer of life is woven through human culture in our shared reverence of water. Even our Western alphabet contains a reminder of the sea: the letter 'm' comes to us from the ancient Phoenician alphabet. The original glyph was drawn to associate its sound with the word mem in which it appeared. Mem was their word for water. 'M' is a drawing of ocean waves.
---
PREVIEW MEDIA
---
Bios
l'Artiste ordinaire is the collaboration between Melissa Grey & David Morneau. They create sound in performance. Their music is a heady mix of machined beats, performative art practice, and soulful figurations. They bore inside moments of sonic ecstasy, exploding them into a trillion sparkling shards of shimmering sounds that swirl in a paradox of energized stasis. l'Artiste ordinaire designs projects that expand in endless variation to collaborate with musicians, video artists, designers, animators, and creative technologists.
Drawn together by a compulsion to push beyond contemporary classical music conventions, Grey & Morneau founded l'Artiste ordinaire in 2016. Together they have developed an inscrutable and immersive creative process, which includes ancient and algorithmic sound practices, procedural text transformations, chiptune explorations, and sound art theory. They embrace uncertainty: using structured improvisations, constrained processes, and found poetry to compose for an unknown future. They transcend known genres and forms to create worlds of sound and color with Grey's synthesizer and Morneau's trombone at the center.
l'Artiste ordinaire has performed in a wide range of venues, including Queens Museum, Havre de Grace Opera House, Bargemusic, (Le) Poisson Rouge, Pine Box Rock Shop, and University of Pennsylvania's Kislak Center for Special Collections, Rare Books and Manuscripts. In 2018, they were Joan C. Edwards Distinguished Professor of the Arts at Marshall University (West Virginia) and Toy Piano Pioneer Resident Artists at the Boyd Hill Nature Preserve in St. Petersburg, Florida. Their work is featured in Ao Vivo no Casarão | Lado B—a music documentary series—and in Circumference Journal for poetry in translation.
l'Artiste ordinaire is based in Manhattan and the Bronx. More at artisteordinaire.org
[Please note the spelling of our name: lowercase l, capital A, lowercase o. When listing our individual names, please put Melissa before David and separate our names with an ampersand: Melissa Grey & David Morneau, Melissa & David, Grey & Morneau]
/////
Cellist Kate Dillingham enjoys a diverse career as a soloist and collaborative artist and is an avid proponent of the music of living composers. Following her New York debut, which featured world premieres of works by Augusta Read Thomas and Pulitzer Prize-winner Jennifer Higdon, the press deemed her "an excellent cellist; dignified, intelligent, and compelling … an adventurous, dedicated champion of contemporary music … an extraordinary performer who displayed musical insight and emotional depth…" She has performed as a soloist with The St. Petersburg Philharmonic, The Moscow Symphony Orchestra, The Salzburg Chamber Philharmonic Orchestra, and the Moscow Chamber Orchestra. She has appeared at Carnegie Hall, The Metropolitan Museum of Art, Lincoln Center, Bargemusic, and Symphony Space in New York City. Recent highlights include concerts at the Tsereteli Gallery in Moscow, and Weill Recital Hall (Carnegie Hall) and The Dimenna Center in New York City.
Ms. Dillingham was a student of Bernard Greenhouse at the Mason Gross School of the Arts at Rutgers University and of Maria Tchaikovskaya at the Moscow Conservatory. A long association with Mr. Greenhouse led to collaboration on an edition of the Sonatas for Violoncello and Keyboard, BWV 1027-1029 by J.S. Bach, published by G. Schirmer Inc., which she presented in a combined concert and lecture at the Metropolitan Museum of Art. She recorded these works with renowned harpsichordist Jory Vinikour for Affetto Recordings with support from the William Scheide Foundation.
Kate's enthusiasm for broadening the range and repertoire of the cello has led her to commission, perform and record music written by composers of the 21st century. She has recorded four albums of varied repertoire: Haydn Cello Concertos, Nos. 1 & 2 with the Moscow Chamber Orchestra, Lutoslawski, Dvorak, Higdon, Herbert with the Moscow Symphony Orchestra, Music for Cello & Piano with works by Debussy, Honegger and Fauré, and CROSSINGS—New Music For Cello, featuring music by nine composers including Yuan-Chen Li and Federico Garcia de Castro. Kate's albums are available at iTunes, amazon.com and wherever fine music is found online.
www.katedillingham.com
/////
Marc Fiaux works in photography, video and sound design to create a heightened perception of space; Mixing together physical and virtual architectures, rendering real what was thought a gment of one's imagination. Coming from a visual background, his practice maintains a good eye for design while expanding a multimedia approach that focuses on the acoustics of imaginary interiors through multi-sensorial installations. marcfiaux.com
/////
A native of Spokane, WA, mezzo-soprano Jessica Bowers has performed with Utah Opera, Opera Boston, Caramoor Opera, Central City Opera, and Spokane Opera, among others. Roles include Hansel in Hansel and Gretel, Dryade in Ariadne auf Naxos, La Ciesca in Gianni Schicchi, Rosina and Berta in Il Barbiere di Siviglia, Marcellina in The Marriage of Figaro, The Queen in John Harbison's A Full Moon in March, Teresa in La Sonnambula, Ruth in Pirates of Penzance, Nicklausse in The Tales of Hoffmann, Mrs. Peachum in Three-Penny Opera, Hippolyta in A Midsummer Night's Dream, Mère Jeanne in Dialogues of the Carmelites, The Old Lady in Candide, La Zelatrice in Suor Angelica, and The Third Lady in Die Zauberflöte, Mother Abbess in The Sound of Music.
A frequent recitalist with her duo partner Oren Fader, Jessica has also performed and recorded with the award-winning Cygnes Ensemble, and performed with John McDonald, Poetica Musica, Florestan Recital Project, and Firebird Chamber Ensemble at venues around New York City, including Bargemusic, Old Westbury Gardens, and The Donnell Library. She earned Master's Degrees in opera and voice from New England Conservatory. www.jessicabowers.net
---
Images
l'Artiste ordinaire  – photo credit: Marc Fiaux (High Res Version)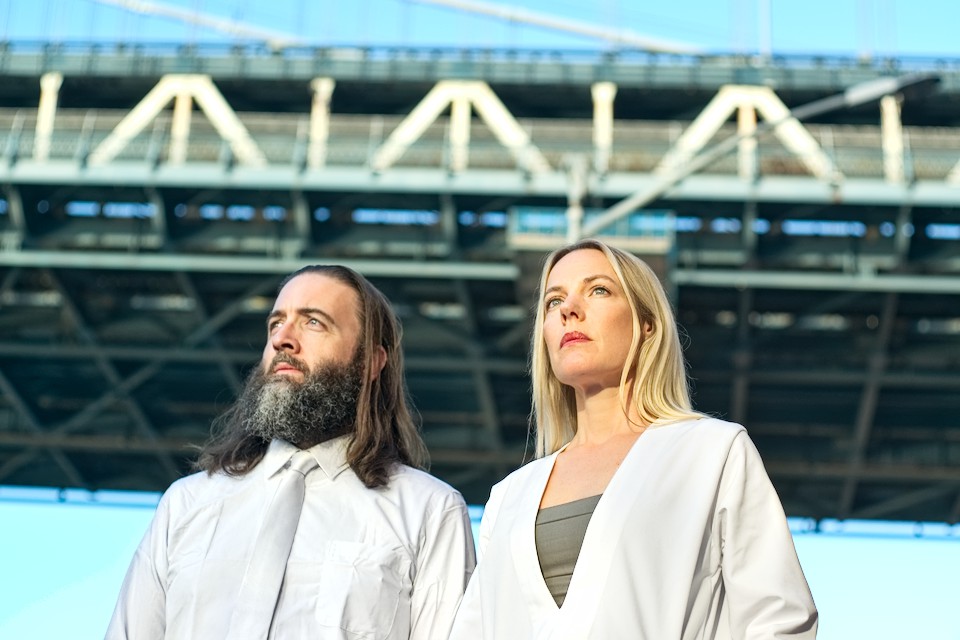 Kate Dillingham– photo credit: Mark Hopkins (High Res Version)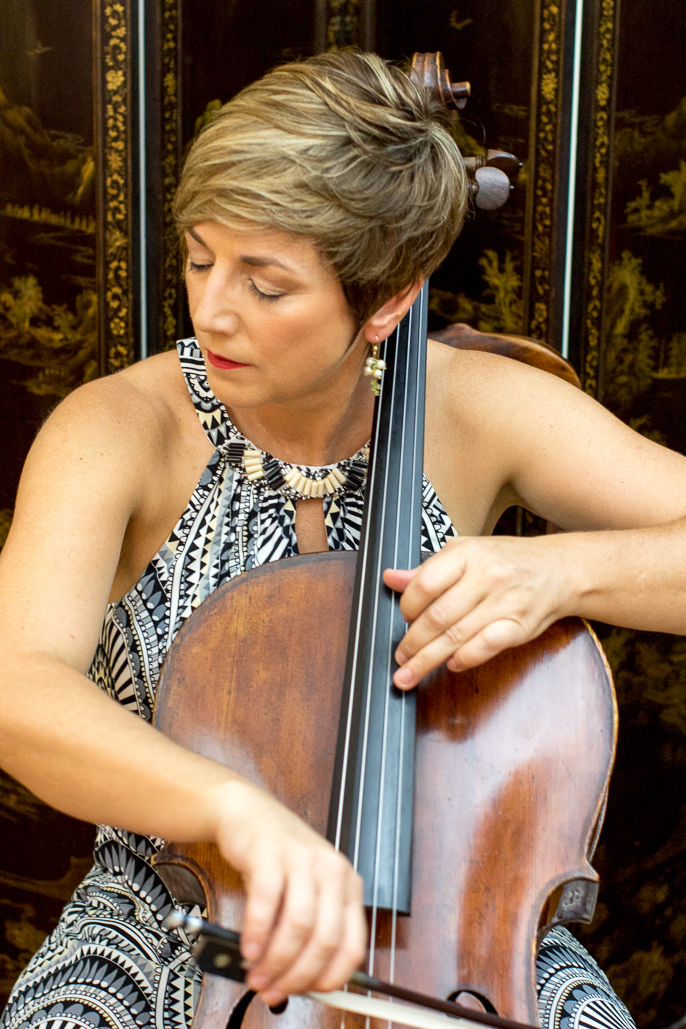 Marc Fiaux– photo credit: Marc Fiaux (High Res Version)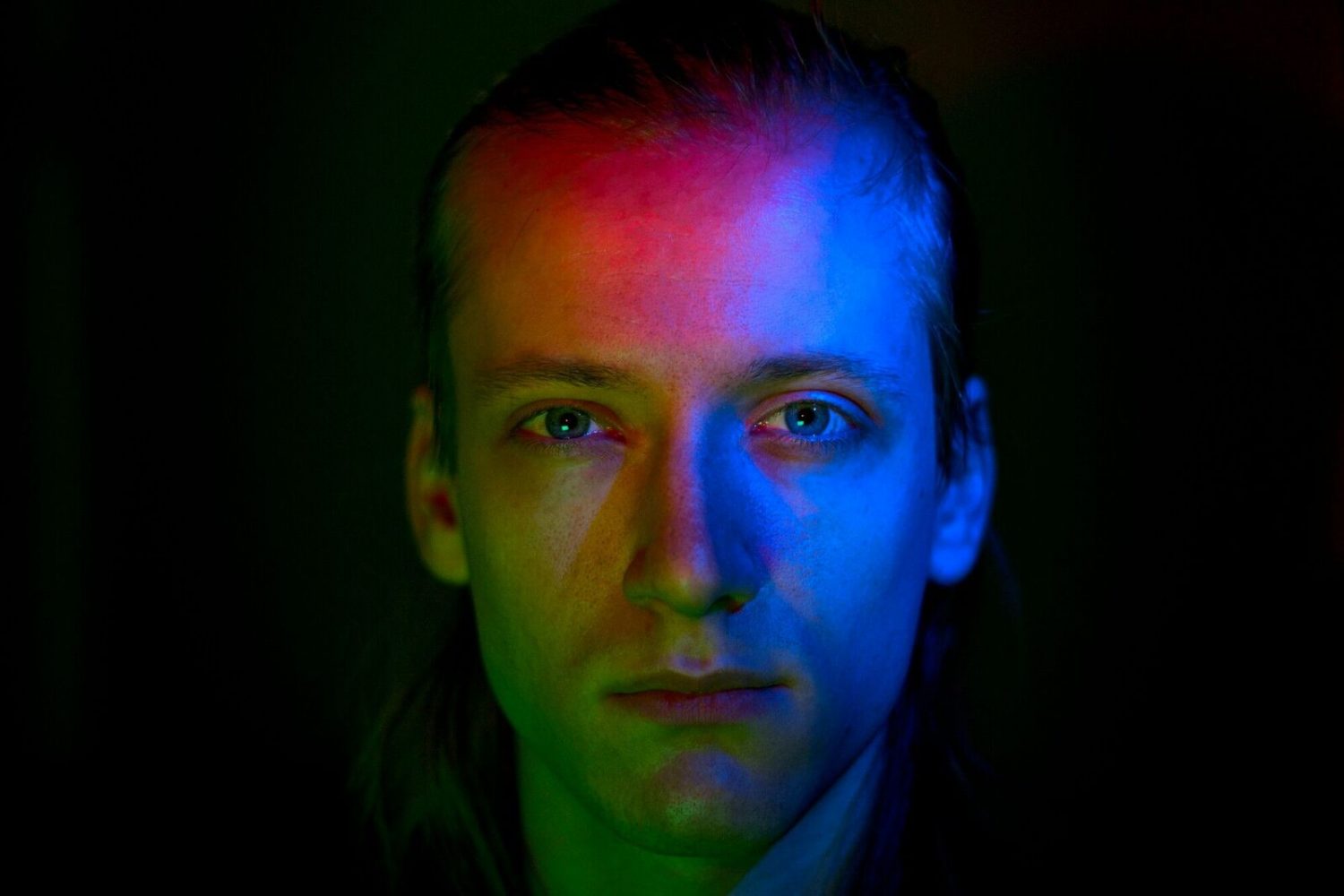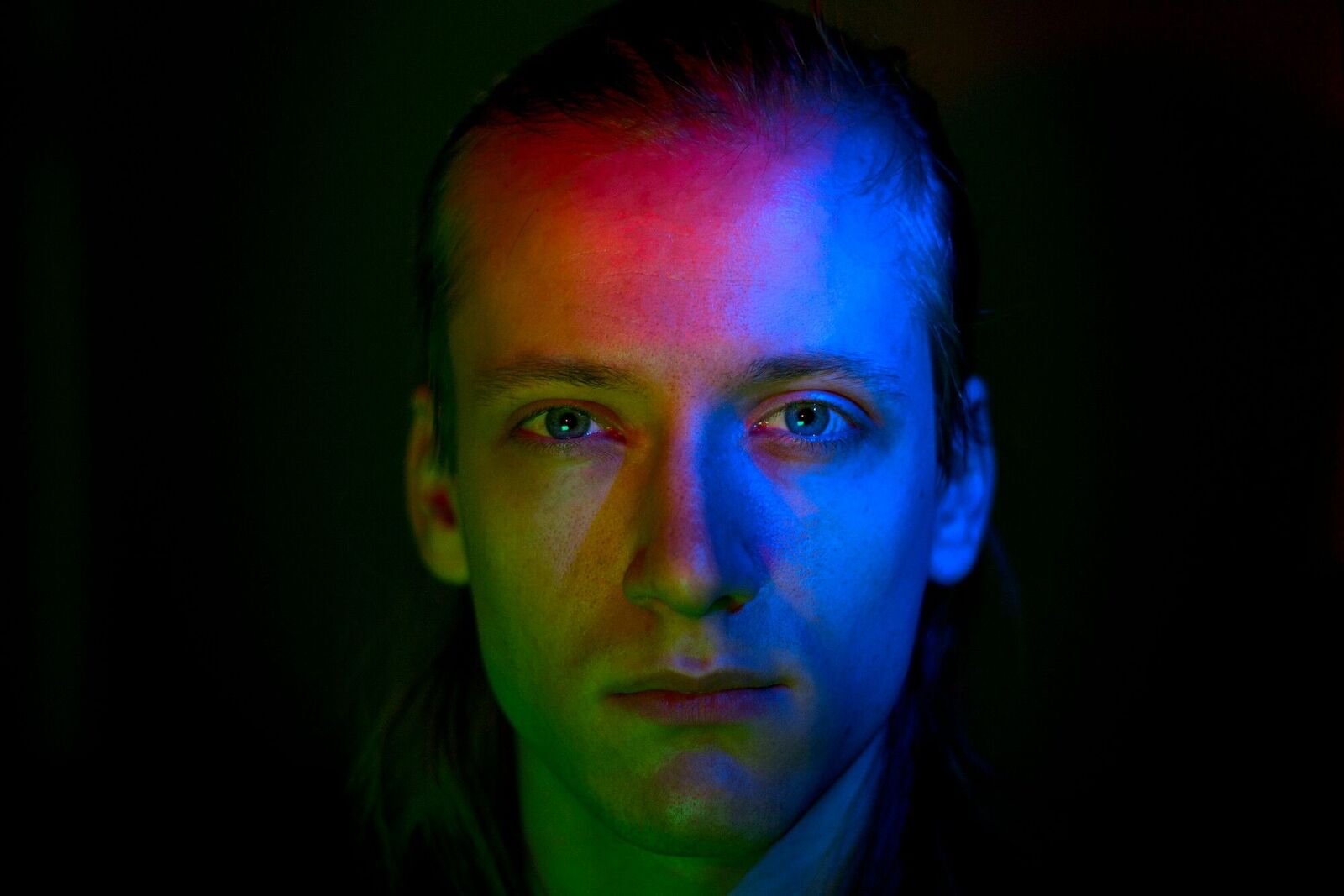 Jessica Bowers– photo credit: Yuri Pires Tavares (High Res Version)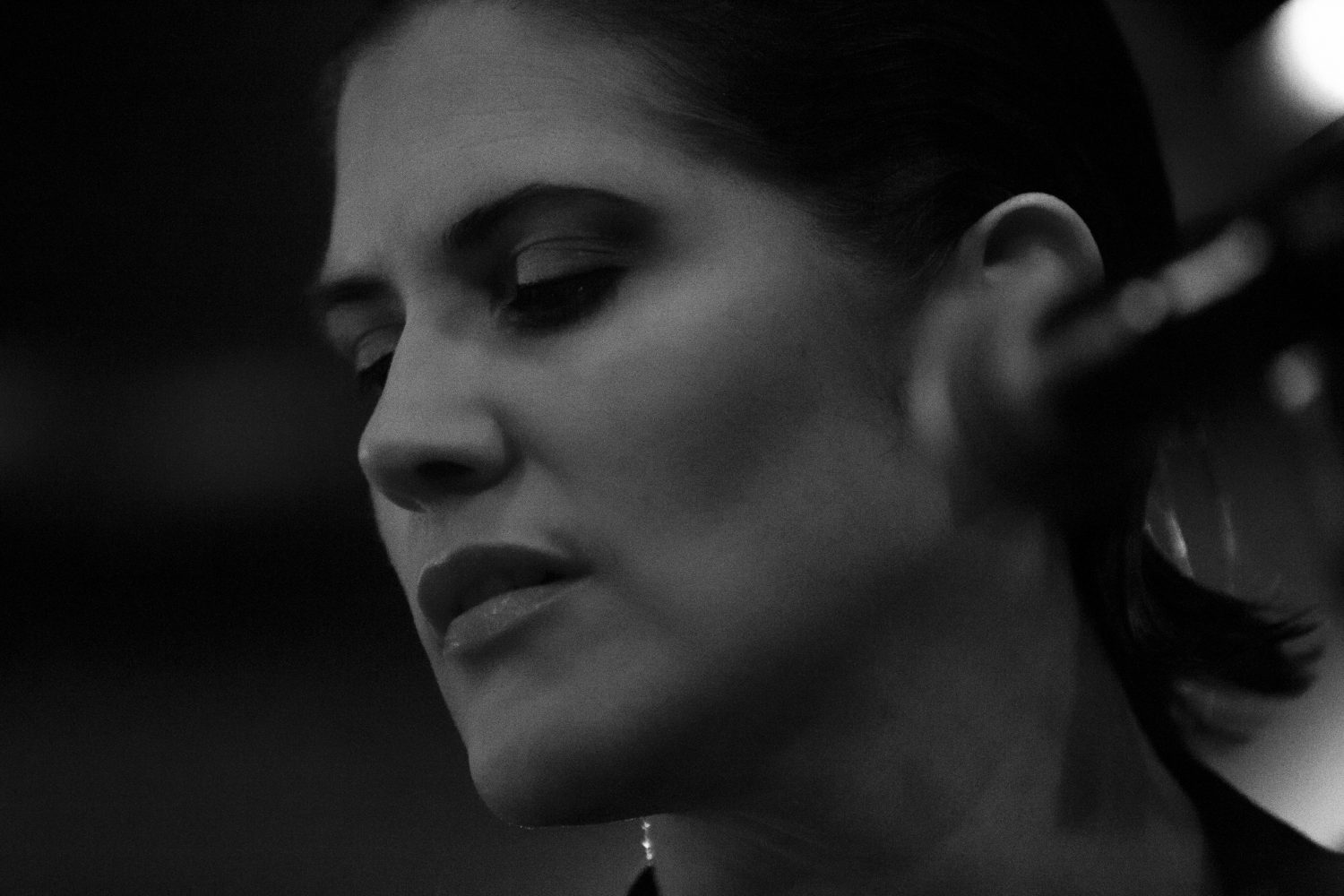 mem mer mère logo art – designed by l'Artiste ordinaire (High Res Version)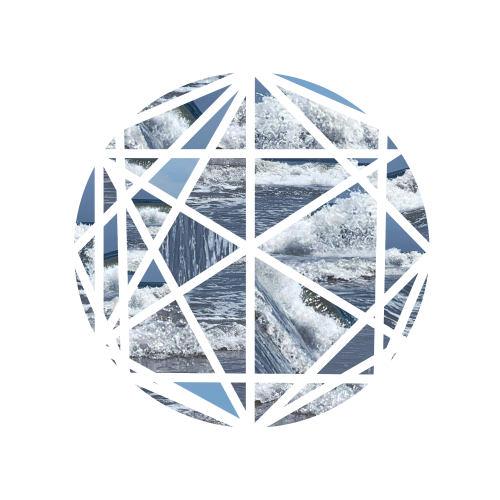 mem mer mère Projection Still (full size version)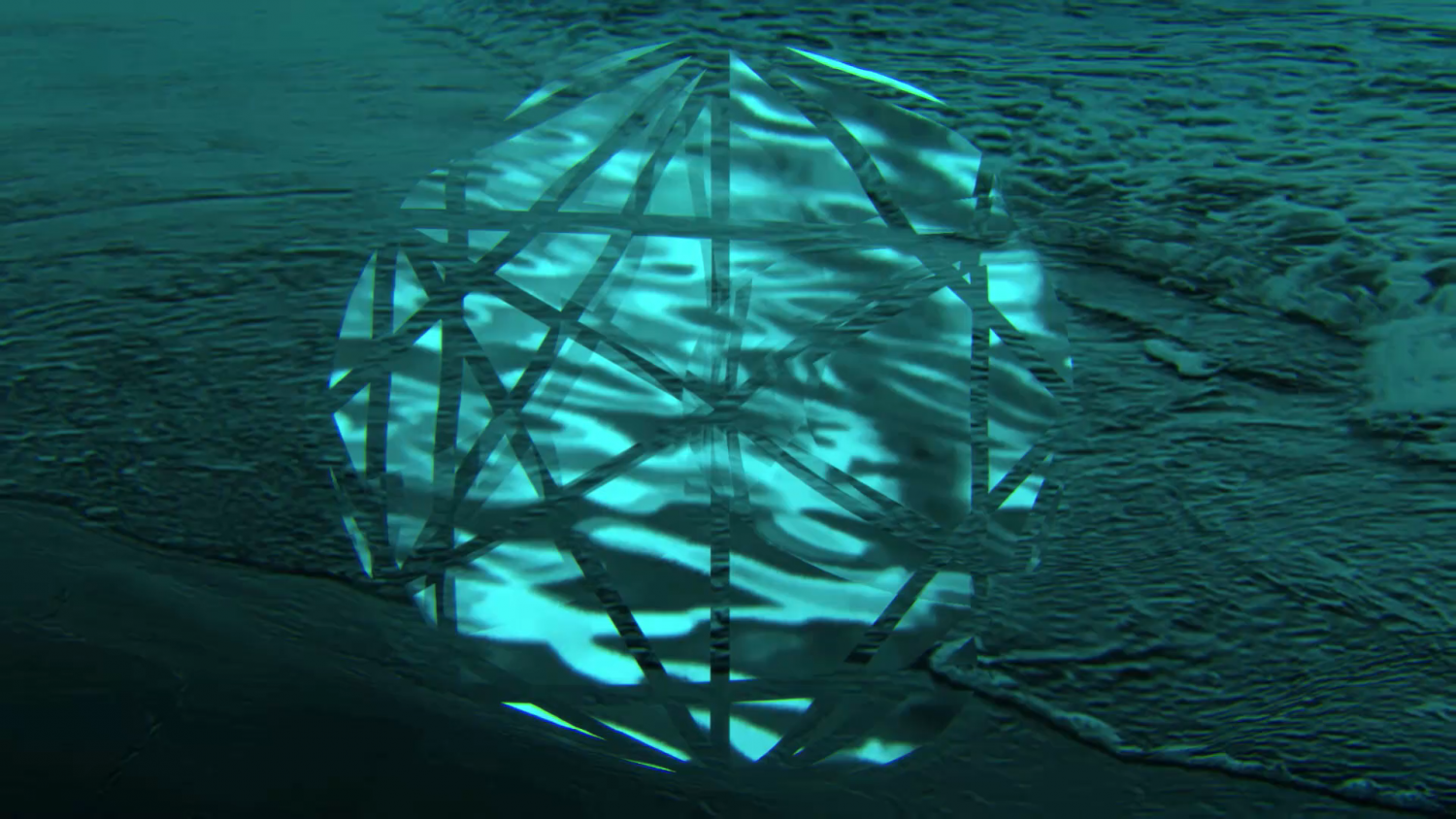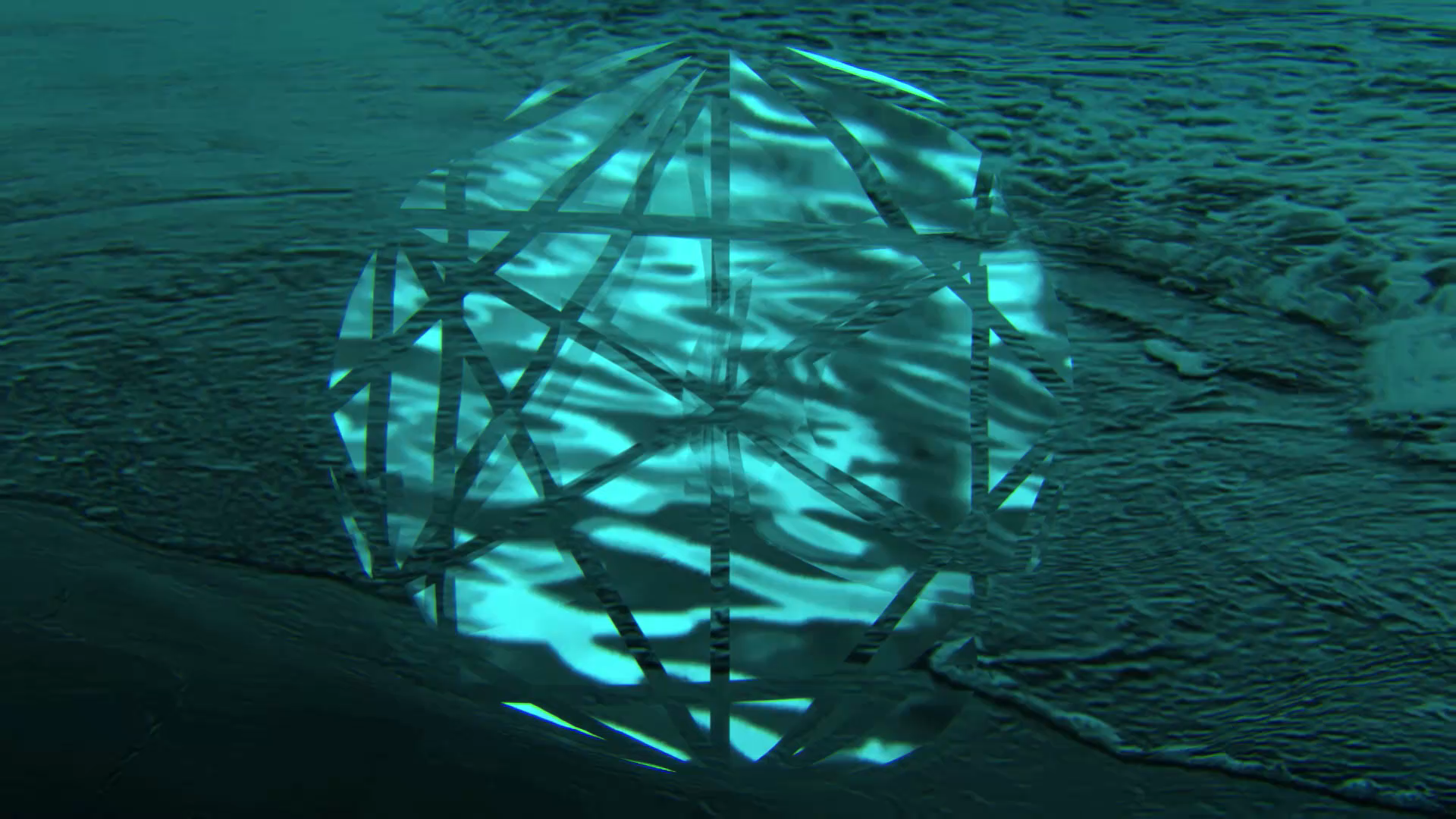 l'Artiste ordinaire & Kate Dillingham at world premiere performance of mem mer mère – photo by Carl Deutsch (High Res Version)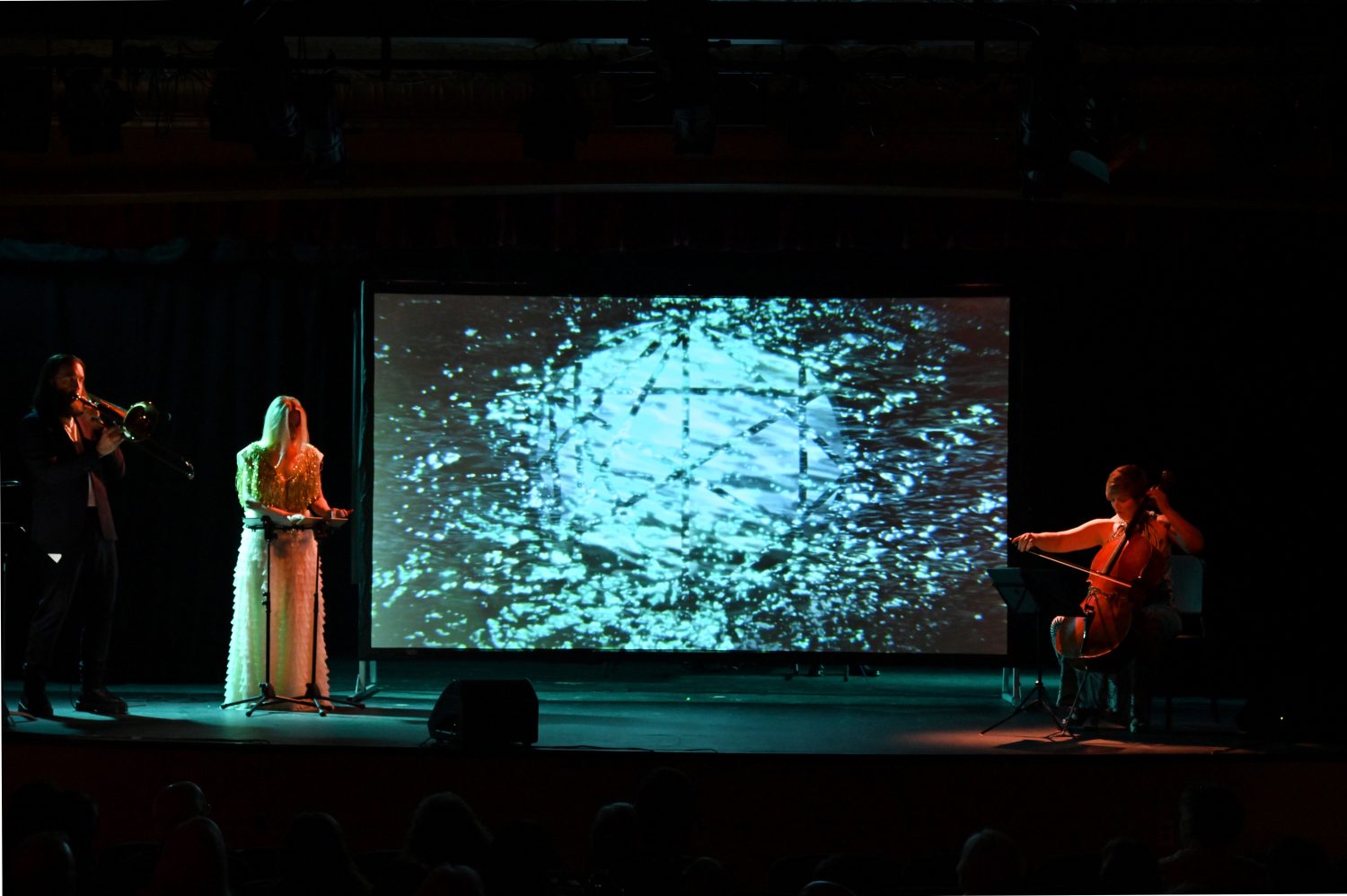 Melissa Grey at world premiere performance of mem mer mère – photo by Carl Deutsch (High Res Version)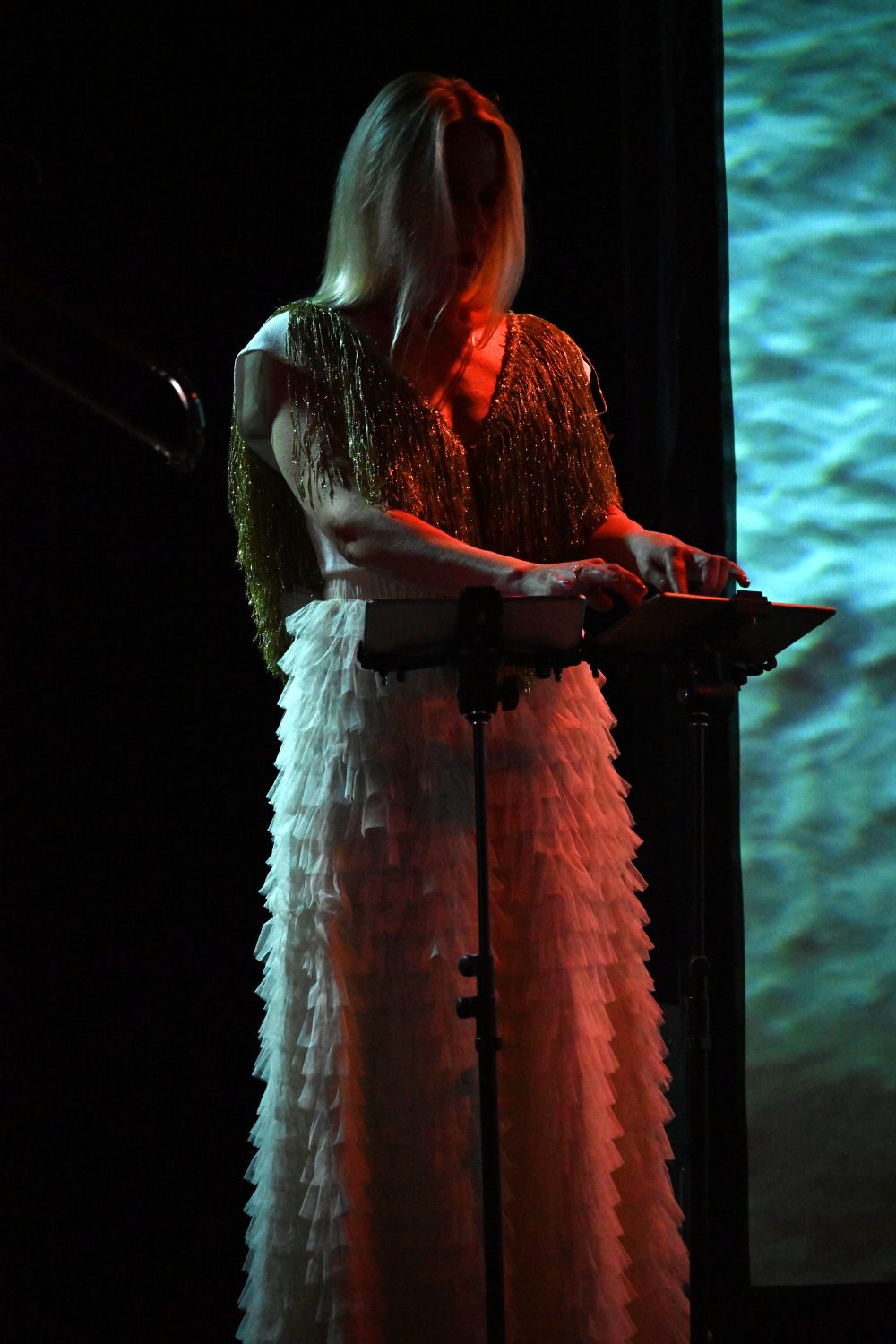 David Morneau at world premiere performance of mem mer mère – photo by Carl Deutsch (High Res Version)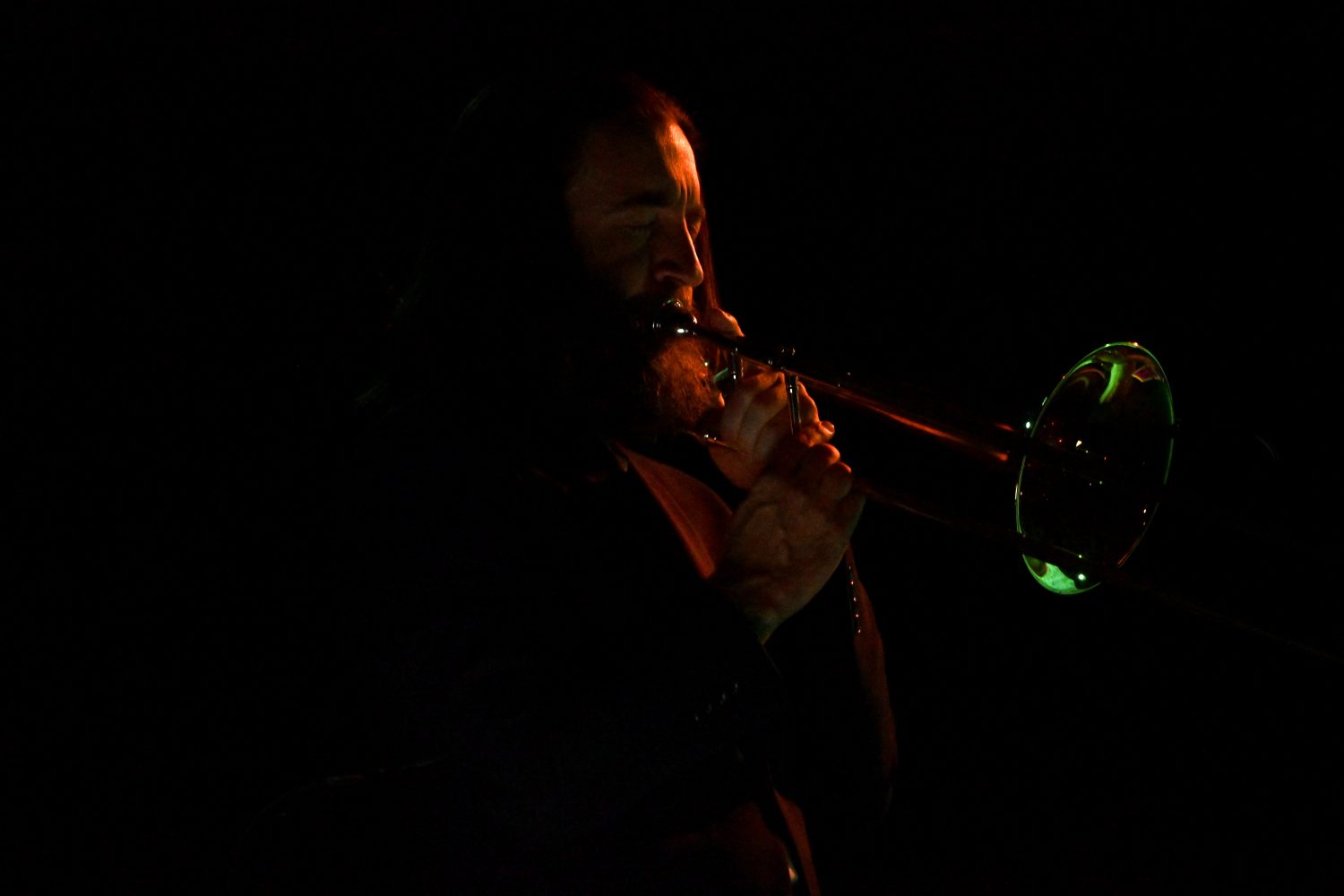 Kate Dillingham at world premiere performance of mem mer mère – photo by Carl Deutsch (High Res Version)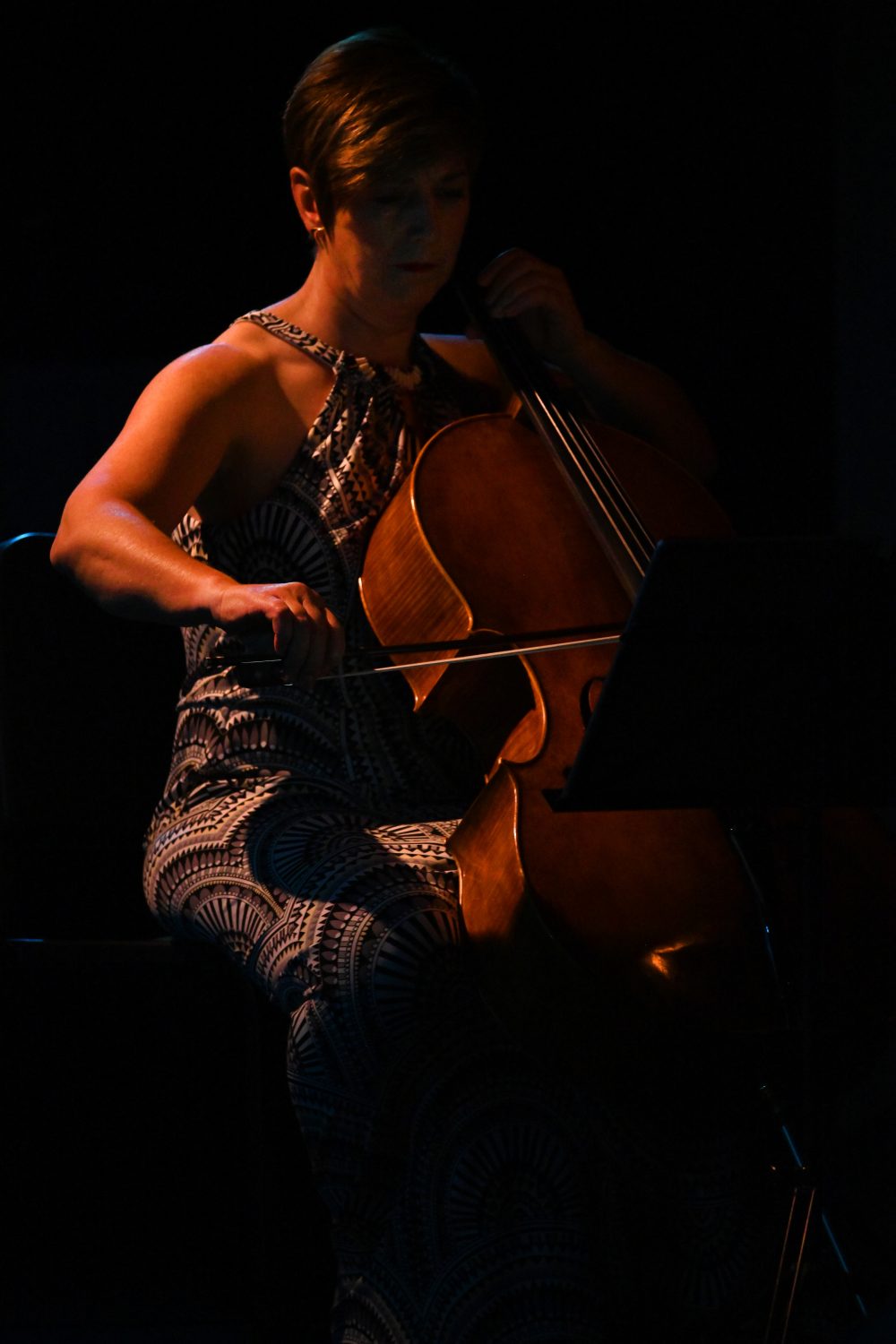 ---
PRESS QUOTES
"Each time I re-explore…, there's more to be moved and impressed by, to learn from."
—Richard Harrington, New York Arts
---
CONTACT
email: l.ao@artisteordinaire.org
Melissa Grey
greymgrey@gmail.com
646.204.2513
David Morneau
david@5of4.com
614.570.0332